The Project plans to employ teaching staff in a mixed variant; the core of the training team will be employees of the Applicant (e Faculty of Civil and Environmental Engineering and Architecture), as well as people from outside this unit, employed at other faculties of the Bydgoszcz University of Science and Technology, and supplemented by research and teaching staff of foreign partner universities and qualified staff (industry specialists) acquired from non-academic environment (enterprises).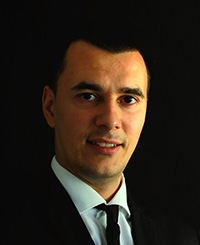 Karol Pietrzak – Project manager, functional manager
Karol Pietrzak, – assistant at Bydgoszcz University of Science and Technology, M.Sc. Eng. (management and marketing), B.Sc. (transport), doctoral studies: civil engineering.
Postgraduate studies: technology of road construction (Warsaw University of Technology). Research interests cover the technology of road construction, traffic noise, artificial neural networks, transport and recycling.
Important publications:
Assessment of the traffic noise reduction when using tramway screening. Roads and Bridges 2, 2018, 127-139, DOI: http://dx.doi.org/10.7409//rabdim.018.008.
Assessment of the effectiveness of noise damping by porous pavements at specific operating conditions, [in]: International Scientific and Technical Conference, Beldornii, Minsk 2016.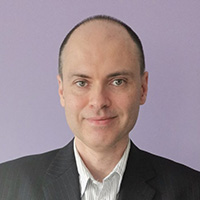 Maciej Dutkiewicz – Functional manager
He is a professor of Bydgoszcz University of Science and Technology. He holds a PhD and DSc in Civil Engineering, MSc in Law, structural designer. Author of structural designs and expertises, managed the construction process. Author of publications in civil engineering and law. His interests: wind engineering, vortex wind models, material and structural health monitoring, concrete structures with steel and composite reinforcement of high strength, structural dynamics, the effectiveness of vibration dampers used in the structures, spectral methods and computational fluid dynamics, composite materials.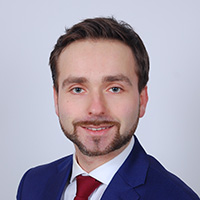 Jarosław Górecki – Project manager, chief executive
Jarosław Górecki – project manager – assistant professor of Civil Engineering at Bydgoszcz University of Science and Technology, PhD (Eng.) (2014); M.Sc. (civil engineering) 2008, B.Sc. (management) 2007. Research interests cover construction management, especially decision-making problems, and risk management as well as project management maturity, and Circular Economy.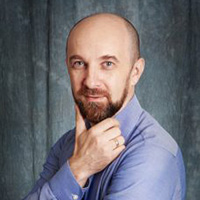 Marek Sikora – Project manager's assistant
Marek Sikora, PhD (Eng.) – assistant professor at the Department of Management Engineering at the Faculty of Management of the Bydgoszcz University of Science and Technology. He has been working at this university for over 20 years. He holds a PhD in Economics. Furthermore, he specializes in managing logistics and supply chains in agribusiness and cooperates with enterprises from the Kuyavian-Pomeranian region. He is the author of over 60 publications in the field of management and logistics. She is also an Erasmus faculty coordinator and has extensive teaching experience, including English classes in both Erasmus+ and other projects.