A.I. am here – Digital-based business as a path for the sustainable building sector
The most recent studies in the Polish legal and procedural area confirm that the improvement of efficiency in the construction sector has for years been the subject of scientific research aimed at making people aware of how the progress in digital technologies (BIM, AI) can improve the functioning of this sector. We are, therefore, as a country, at a crucial moment in the development of this important industry. The mentioned Map declares among the most important areas of such civilization change both the preparation of an appropriate legal and normative ecosystem, the need to look at the problems of construction from the perspective of sustainable development, and the need to provide innovative technological solutions.
The project entitled A.I. am here (Digital based business as a path for the sustainable building sector) fits into this theme. Its direct beneficiaries (target groups) will be foreign students of the 1st, 2nd and 3rd degree recruited to the Intensive International Education Programs (IIEP), and indirectly also the teaching staff involved in the Project. The prepared plan is to be, above all, the embodiment of the Faculty authorities' concern for the quality of education of students, who will determine the strength and potential of the Polish economy in the future. To achieve this effect, you need to open the proverbial window to the world. You can download the project poster here:
The overall objective of the Project is to improve the quality and internationalization of the Applicant's teaching mainly through 2 mechanisms: promotion of Faculty of Civil and Environmental Engineering and Architecture (FCEEA) and UTP in the international arena, which will result in increased enrolment in individual fields of study included by the Applicant in the offer in English, indirectly contributing to the possibility of strengthening the Polish labour market with such graduates, and secondly, involvement in the process of educating foreign staff, strengthening the substantive values ​​of the offer, also as building a network of contacts that can be used in the future when implementing further projects, both teaching and research. This type of reinforcement is expected by both FCEEA and UTP. It fits in with the provisions of internal documents regarding the development strategy (at the faculty and university level), and is also a response to the growing market expectations towards universities in Poland.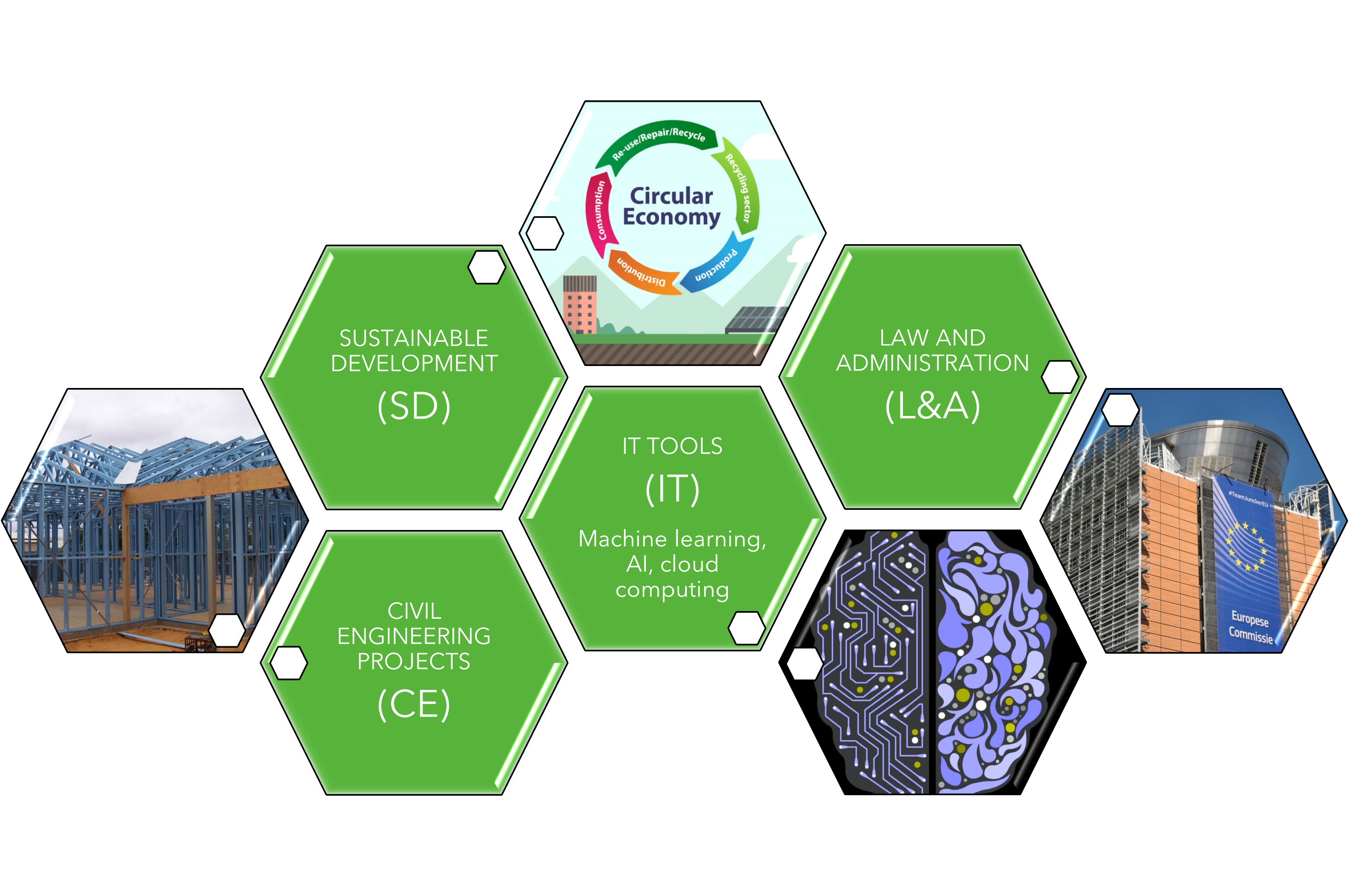 A. I. am here - project structure
The Project provides for the implementation of 2 editions of the IIEP, 75 hours each in the area of human-environment-economy against the background of the promotion of Poland. The project assumes the existence of four key areas of knowledge necessary to instil the participants of the courses: sustainable development (Circular Economy, safety on the construction site, low-emission, lower costs), civil engineering (design-implementation-monitoring, BIM, 3D printing), IT (Internet of Things (IoT), Big Data, 5G, 6G, 7G, AI / ML, smart city) and law and administration (EU priorities, standardization, legislation).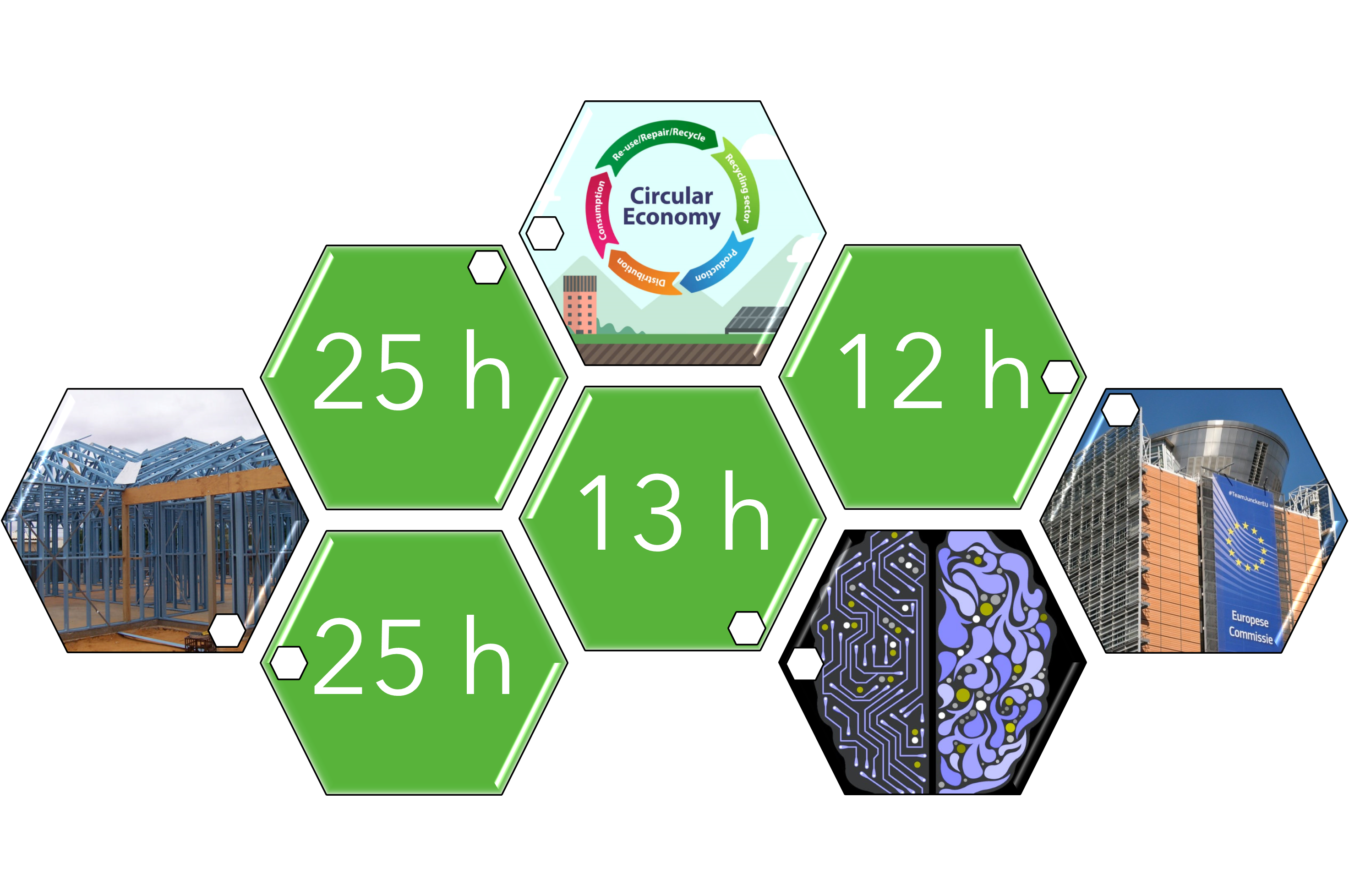 A. I. am here - project hours schedule